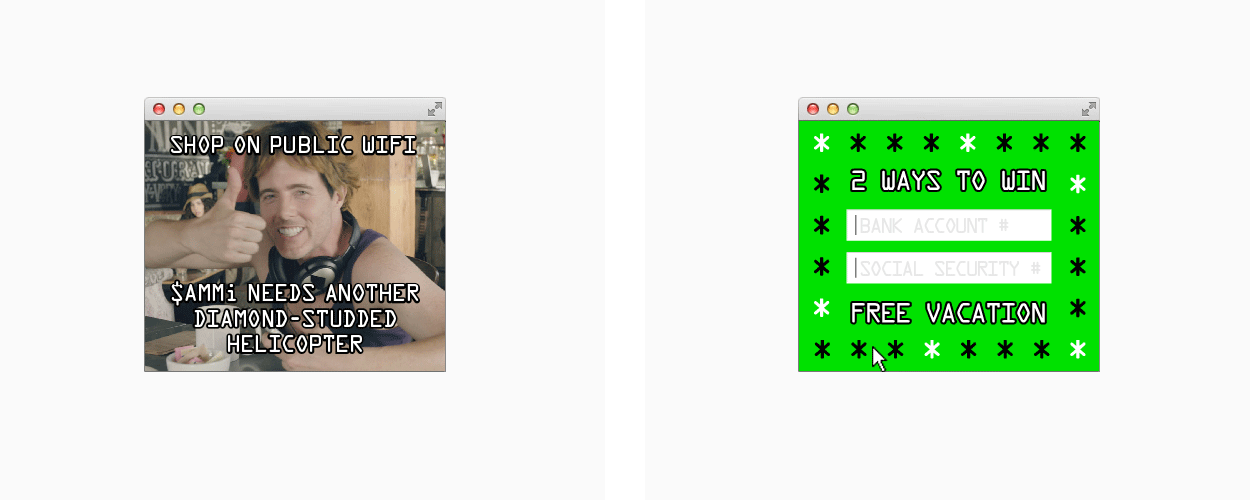 Protect Your Selfie
We've become desensitized to online safety. With giant data breaches and international hacking rings, if the bad guys want our info bad enough, they'll find a way to get it. We didn't set out to take on organized crime. Our villain was apathy. So naturally we invented the world's most annoying hacker.
Made at mono

$AMMi is the antihero of Protect Your Selfie: a social campaign aimed at teens to be more aware of what they're doing on the Internet. $AMMi flaunted his prowess over social media and Spotify, even hacking into College Humor's Twitterfeed for a day.



15 Days. 10.2K Followers.

Within days, $AMMi reached over 10,000 Twitter followers, many of whom loved to hate him (one follower even tried to hack $AMMi back). And in true $AMMi form, he strongly discouraged people from visiting protectyourselfie.org to get five simple tips to protect yourself online.

As the designer on this project I helped develop the graphic language which went around the motion content. From the logo and animation, opening graphic sequence, digtial ads, website, and social graphics.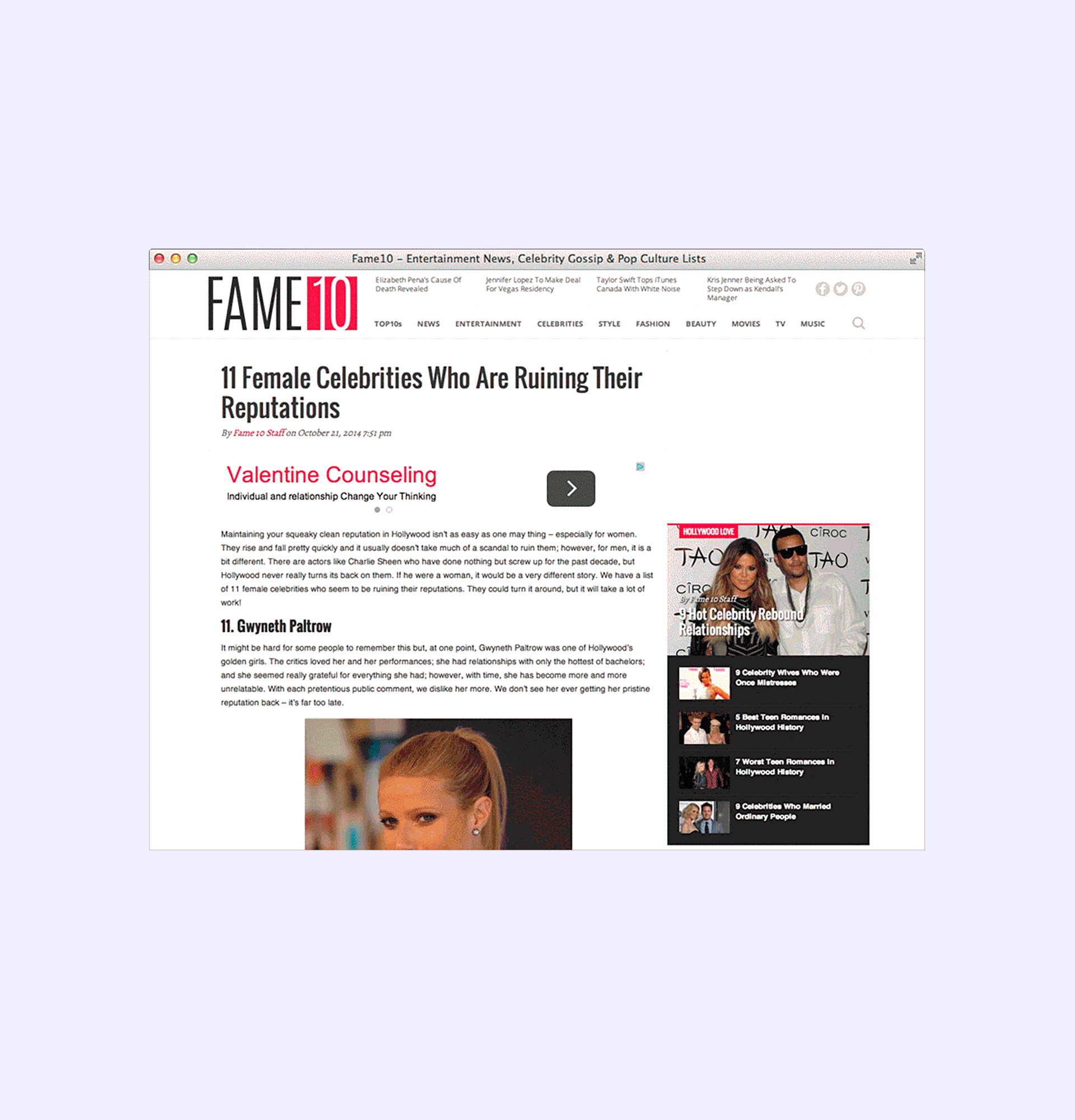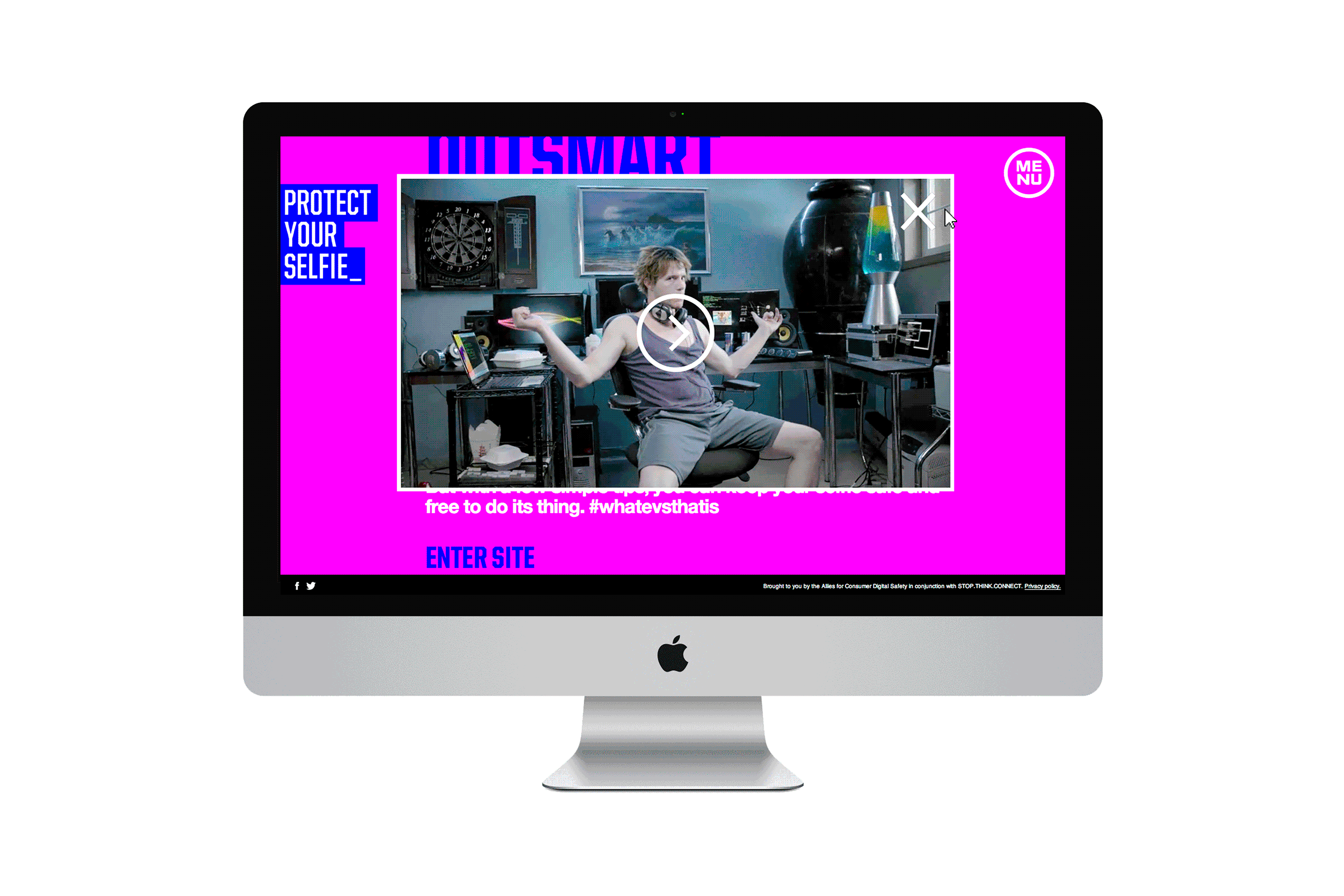 Design


Motion graphics direction
Digital direction
Social direction
Creative Partners
Brad Morrison

Jeremy Rowley
Gentlemen Scholar